New Orleans Saints receive proper grade for 2022 draft picks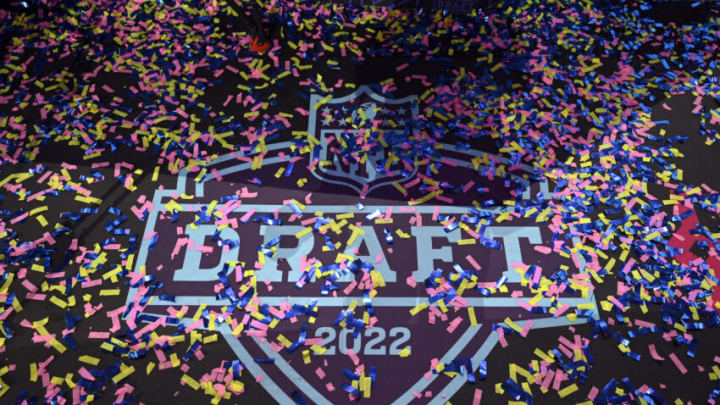 (Photo by David Becker/Getty Images) /
The New Orleans Saints started off their draft strong with a trade and two first-round picks. How well did they do with their picks overall?
The New Orleans Saints kicked off the 2022 NFL Draft as the first team to trade up and was one of few teams with two first-round picks. They locked down some of the best players in the draft, including their very first pick Chris Olave who they traded up for.
The Saints made multiple strong picks and strategically claimed great players early on. Though they landed some of the best players in the draft, not every single player was highly sought-after. They made good choices, and because the bests are typically claimed early, they did great at securing valuable picks in the first round.
How well did the New Orleans Saints do overall in the 2022 NFL Draft?
Overall, the Saints did very well in the draft. They had a good mix of offensive and defensive players, and they did exceptionally well with their first two picks. The impact of both Olave and Trevor Penning will likely be seen quickly. Penning has a big role to fill in the absence of free-agent Terron Armstead who recently joined the Miami Dolphins.
Each player will need time to adjust to the NFL, and some picks were stronger than others. Their third pick was weaker than the first two explosive players, but they seemed to stick to a strategy of filling valuable positions.
""Taking Alontae Taylor in the third round was far from a slam dunk, but cornerback is an increasingly valuable position. We can't fault the Saints for stocking up there even though the B/R Scouting Department gave Taylor a fourth-round grade." –Alex Ballentine, via Bleacher Report"
The Saints mainly had great picks and are graded a B+ for the entirety of their draft. This is a fair grade for them, as they addressed needs early on but then turned to the defensive side of the ball and made some potential reaches with those picks.
New Orleans made the most of their five picks though and it'll be exciting to see what these players end up doing in the black and gold.