Saints: Signing Austin Reiter makes sense after Erik McCoy injury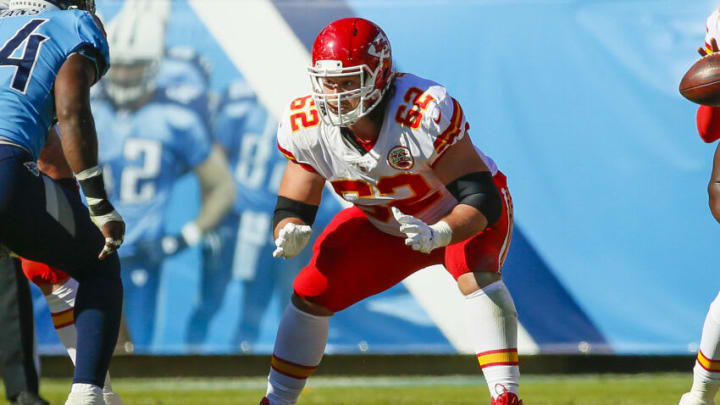 Austin Reiter (Photo by Frederick Breedon/Getty Images) /
The New Orleans Saints were dealt a bad blow when center Erik McCoy went down with an injury during the blowout win over the Packers. It was one of the few bad things that took place during that game for NOLA.
With McCoy's injury, it makes sense for the Saints to work out other centers, as Nick Underhill reported they were, starting with Austin Reiter. Bringing someone in like Reiter is the best possible move here because while Cesar Ruiz stepped in at center after McCoy went down, his best role is at right guard.
Reiter, on the other hand, is an experienced center who spent the past three years with the Kansas City Chiefs. Reiter was the starting center for the Chiefs in the last two Super Bowls and while he's not a superstar by any means, he's experienced and would be a good fit for this Saints team, as they look to fill McCoy's shoes while he's out.
Underhill also reported that McCoy has a calf injury and could be out for awhile. If this is the case, signing a more sure thing at center is the better strategy than rolling with Ruiz and slotting Calvin Throckmorton in at right guard in Ruiz's place.
The Saints are working out veteran center Austin Reiter.
The injury to McCoy is unfortunate but this is a team who always manages to persevere along their offensive line. That line worked hard during the 38-3 victory, not allowing a single sack during the blowout win. It was quite the performance and this team relies on their o-line to help them win games, as old school as that may sound.
Reiter isn't an exciting name by any means and he won't be a starter once McCoy returns, but for now, this is the best course of action for the New Orleans Saints.