Saints: Are Drew Brees and Sean Payton the best QB-HC combo?
The Saints have the longest QB-HC combo in the NFL since 2006. This duo is like fine wine and continues to improve. Are they the best combination in a league driven by young quarterbacks and coaches?
Drew Brees and Sean Payton both reached New Orleans in 2006. Brees and Payton were both highly talented figures but at a point where their careers were on the line.
Drew Brees had his shoulder issue in San Diego, and Sean Payton got his first head coaching gig in New Orleans. After Payton got his free-agent QB Brees signed, the rest was history. The duo reached the NFC championship in year one of their Saints' careers.
Unfortunately, they lost a tough game in Chicago's cold weather, but they found playoff success a few years later. They went on to win the Super Bowl in 2009 season and brought New Orleans their first Lombardi trophy.
Even though the combo has one Super Bowl to their name, they have been No.1 in overall offense six times since 2006. They have also posted a top ten offense every year in their tenure. So are they the best HC-QB combo?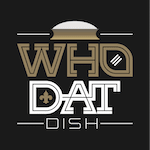 Well, there are a few other suitable combinations.
The Patriots would easily have the best combo, but Brady is out the door now. The Chiefs pose a great combo with Mahomes and Reid being together for just three years, but Mahomes has already gathered an MVP trophy and Super Bowl MVP award.
The Steelers might very well be in consideration for the recipient, but Ben Roethlisberger has been injured and shows signs of a decline. They still have two Super Bowls to their name, and they have improved in the 2019 off-season to help them moving forward.
Big Ben hasn't shown elite and consistent ability, similar to Drew Brees. Ben also received plenty of help from their old, dominant defense that's no longer there.
The Steelers HC-QB combo has the best collection of Super Bowl trophies. The Chiefs may have the most talented combination, but I have to give the edge to Drew Brees and Sean Payton.
Brees played better than Mahomes in the 2019 regular season, with his 27 touchdowns and 116.3 passer rating in 11 games. Meanwhile, Mahomes had 26 touchdown passes and a 105.3 passer rating in 14 games.
Even if Mahomes won the Super Bowl last season and the MVP award two years ago over Drew Brees, the Saints would pose the most consistent HC-QB duo with a high level of talent.
There's a reason why the Saints are the best at the 2-minute drill and why the 41 one-year-old is still playing at a high level. The duo has perfect rhythm during the week, in the game, and they know each other's weaknesses and strengths.