All-time rushing yards leaders in New Orleans Saints history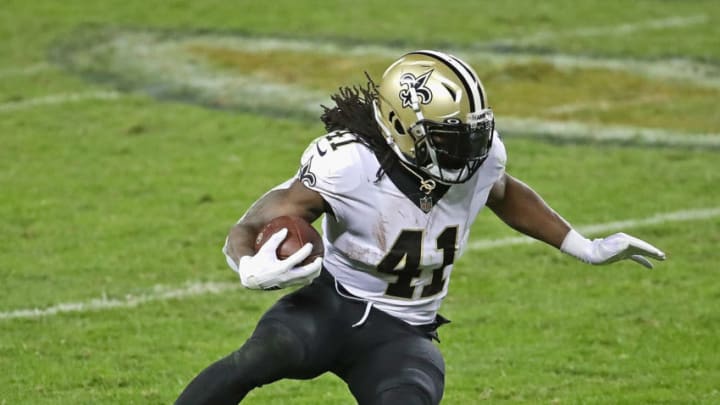 Alvin Kamara, New Orleans Saints (Photo by Jonathan Daniel/Getty Images) /
New Orleans Saints running back Tony Galbreath (Photo by Nate Fine/Getty Images) /
10. Tony Galbreath (2,865)
Saints RB 1976-1980
In 1976, the Saints spent a second-round pick on Missouri product Tony Galbreath, also known as "Tony Tubs". Galbreath played in New Orleans for five years and spent some time as a fullback during that time as well.
The numbers Galbreath rushed for were decent, as he never had fewer than 300 yards rushing and that came in his final year with the organization in 1980.
Galbreath was pretty dominant in 1978 and 1979, tallying over 1,000 yards from scrimmage in both years. He had more rushing yards in 1979 when he totaled 708 yards and dashed into the end zone nine times.
Galbreath played for the Vikings for three years after his Saints tenure came to an end and closed out his career playing for the Giants for four years.