All-time rushing yards leaders in New Orleans Saints history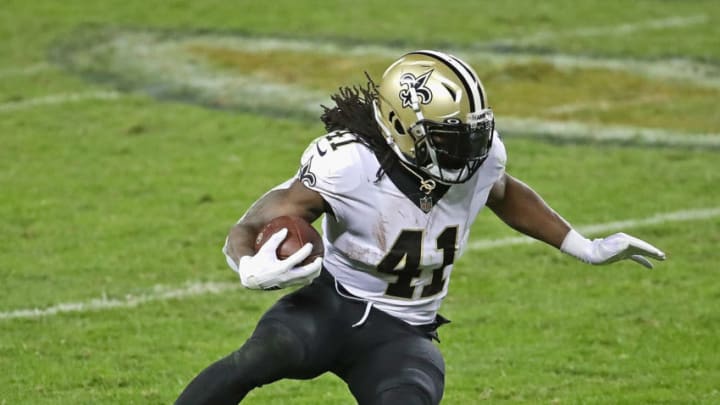 Alvin Kamara, New Orleans Saints (Photo by Jonathan Daniel/Getty Images) /
The New Orleans Saints have been fortunate to have some amazing running backs on their roster throughout their storied history. Let's take a look at the best of the best. 
While the running back position isn't as valued as it once was, the New Orleans Saints still make sure that their offense has a solid run game. Perhaps that's why the team has continued to put together solid seasons even when it feels like other aspects aren't clicking.
Let's check out the all-time leaders in rushing yards in Saints history. This will be updated after each regular season.
All stats courtesy of Pro Football Reference
14. Archie Manning (2,058)
Saints QB from 1971-1982
The first entry on the list is former Saints quarterback Archie Manning, who is still in the top-15 all-time in rushing yards with 2,058 on his NOLA resumé.
Manning was the organization's second overall pick in the 1971 NFL Draft and went on to spend 11 years in New Orleans. Unfortunately, the team never had a winning record during Manning's time in the Big Easy despite the solid numbers he consistently put up.
Through his 11 years with the Saints, Manning scored at least one touchdown in every single season except for his final two years in NOLA. His career-high in rushing touchdowns was five, which he did in 1977 after rushing for 270 yards during the entire year. The most rushing yards he ever had was during the 1972 season, his second year in the pros, where he had 351 to go along with four scores.
Archie Manning is the only quarterback to appear on this list of all-time rushing leaders (for the record, Drew Brees only had 386 rushing yards during his 15-year career), proving just how terrific he was during his pro career.