8 wide receivers the Saints missed out on drafting the past 2 years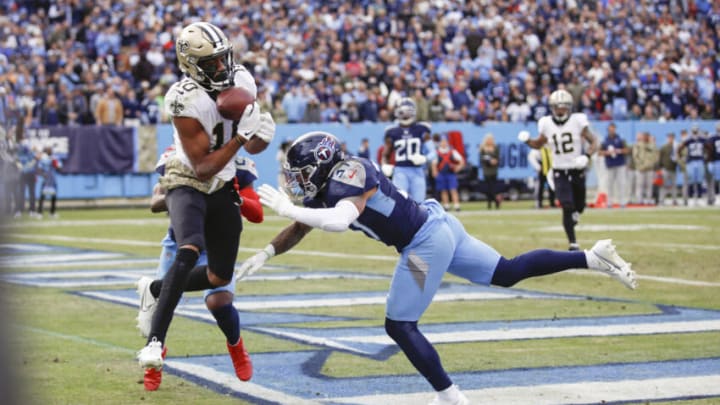 Tre'Quan Smith, New Orleans Saints (Photo by Silas Walker/Getty Images) /
Elijah Moore (Photo by Andy Lyons/Getty Images) /
Saints spent 2021 first-rounder on Payton Turner, passing on Elijah Moore
With the No. 28 pick in the 2021 NFL Draft, the New Orleans Saints surprised some people with their selection of Payton Turner. He wasn't a well-known guy coming out of the draft so spending a first-round pick on him was shocking, to say the least, and it felt like NOLA could have waited to draft him.
While Turner has played fine when he's been on the field, the issue has been injuries. He's appeared in just five games this season, notching 12 tackles and one sack during that time. Turner's performance hasn't been terrible but in taking him, they passed on Elijah Moore, who fell to the second round.
Moore has been a beast for the Jets (of all teams), totaling 37 receptions for 461 yards and four touchdowns through 10 games and five starts. In the Jets' loss to the Dolphins in week 11, Moore had a career game, grabbing eight passes for 141 yards and a touchdown. That performance led me to writing a post about Moore and how the Saints were idiots to pass on him in the draft.
Moore could have been a full-fledged star in the Big Easy and while Turner could still pan out, the need for a star wide receiver was much greater than another defensive lineman.