Saints Draft
8 wide receivers the Saints missed out on drafting the past 2 years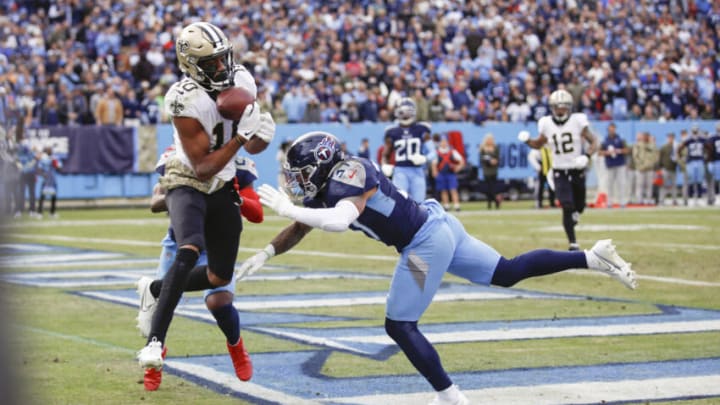 Tre'Quan Smith, New Orleans Saints (Photo by Silas Walker/Getty Images) /
Marquez Callaway, New Orleans Saints (Photo by Patrick Smith/Getty Images) /
The New Orleans Saints have a lack of wide receiver talent on the roster and they only have themselves to blame for the situation they're in. There have been plenty of receivers available in the draft in the past two years but the Saints went in a different direction and it's proved costly.
To research this post, I went back and looked at the Saints' past three drafts (2019-2021) and if they had a not-so-great draft pick, I glanced at which receivers were available around that time. I also made note of good receivers who might have gone later in the draft who haven't been rock solid, but with the Saints, could have been a star.
Something I will note is that while there have been some receivers taken in the later rounds who put up good numbers but probably wouldn't have amounted to much if they weren't with the right team (Marquez Valdes-Scantling, for example). I did not include those players because Valdes-Scantling probably isn't the same kind of player in New Orleans.
This might be a tough post for Saints fans to read because these players could have been stars alongside Michael Thomas in the Big Easy but NOLA didn't pull the trigger and call their name in the draft.
With all of that said, let's take a look at the eight wide receivers NOLA could have had in the past four drafts. We'll start with the most recent draft and work our way back.