3 Saints impacted most by the NFL cancelling preseason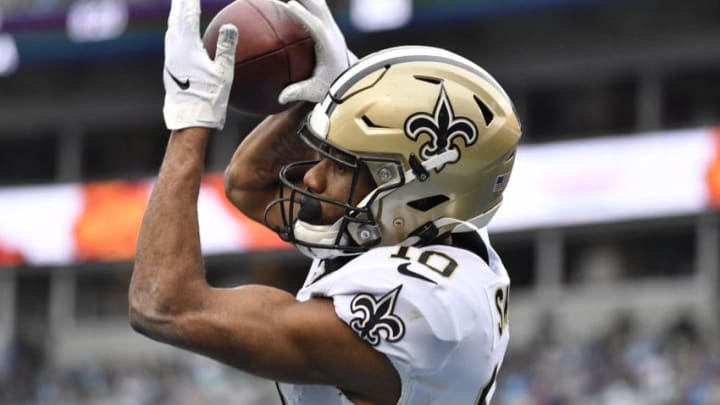 Tre'Quan Smith #10 of the New Orleans Saints makes a touchdown catch (Photo by Grant Halverson/Getty Images) /
(Photo by Sean Gardner/Getty Images) /
The NFL has officially canceled the remaining games of the preseason after the NFLPA voted unanimously in favor, but which Saints will hurt because of it?
After months of wondering what the NFL season is going to look like, just recently we have been given some information from the league and board of directors. While it is just tidbits of information, it still gives us a glimpse into the Saints 2020 season.
For example, the league has already stated that the first eight rows of any given stadium will be marked off to put a layer of protection between the fans and the coaches/players. That was one of the first things they did.
Since then, they have also required all fans to wear masks, banned post-game handshakes and jersey swaps, and much more. The biggest detriment to this all though is the lack of any preseason at all.
The NFL announced this news last week.
Of course, there are winners and losers of the canceled preseason games, but for the Saints, these three players will be hurt the most by the absence of those games.