New Orleans Saints: A look at three players who could be dealt before the 2020 season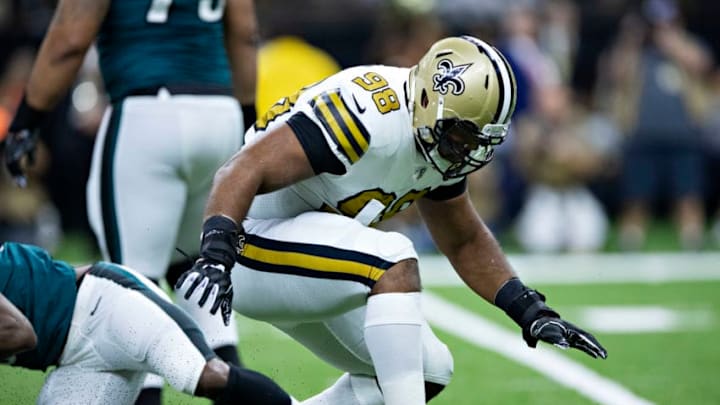 Number Three: Alex Anzalone
Much like Sheldon Rankins, Saints' linebacker Alex Anzalone has dealt with his fair share of injuries.
Anzalone is solid when healthy, but it is hard to see his potential when he has missed more games (26) in his career than he's played in (22). Throughout his career, Anzalone has 82 tackles, five tackles for a loss, eight quarterback hits, four sacks, three forced fumbles, and one interception.
The bright side is that Anzalone is only 25 years old and played a pivotal role in the resurgence of the Saints' defense in 2018.
The Saints would probably be able to secure a few late-round draft picks for Anzalone. Potentially leaving in free agency in 2021 regardless, it may not be their worst move to gauge the linebacker market.
The Saints have proven to cash in even on their late-round draft picks, so if there's any interest in Anzalone, the Saints should cash in.