New Orleans Saints: A look at three players who could be dealt before the 2020 season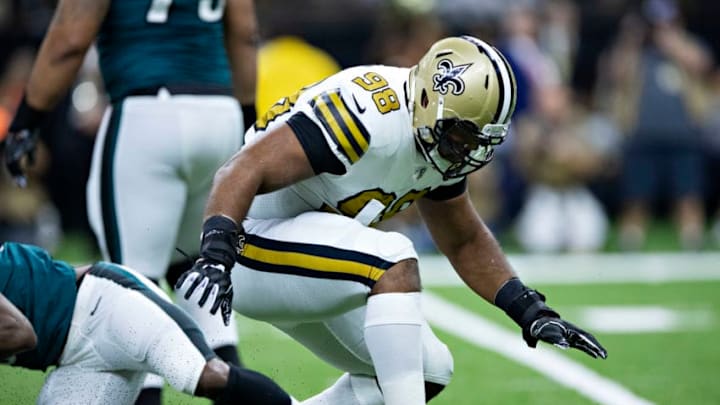 The New Orleans Saints will be looking to go all in this coming season, and they could do that by wheeling and dealing a few of their players.
Nobody wants to see their favorite team trade their star players, especially players who have spent their entire careers with the organization. However, trades are necessary for a team like the New Orleans Saints who have salary cap issues and limited draft capital.
That said, let's breakdown a few players that could help increase cap space while also bringing in a bulk of draft picks.
Number One: Alvin Kamara
Alvin Kamara has been extremely productive in his three years in New Orleans. Turning into a fan favorite, Kamara's efficiency took a turn for the worst in 2019.
In his three years in the black and gold, Kamara ran the ball 485 times for 2,408 yards and 27 touchdowns. In addition to his running skills, Kamara has excelled as a receiver, hauling in 243 receptions for 2,068 yards, and ten touchdowns.
Kamara has been exceptional, which is why it makes sense to deal him now while we can get a good return. If the Saints were to trade Kamara before the draft on a limited budget this offseason.
Not to mention, Kamara's highly productive backup, Latavius Murray, still has three years left on his current contract as opposed to Kamara's one year remaining. Kamara will join a Saints' 2021 free agent class that will include Marshon Lattimore, Marcus Williams, Demario Davis, Ryan Ramczyk, and more.
Likely not to take a pay cut, Kamara may be too expensive for the Saints to re-sign, especially if Brees forces the team's hand and they continue their dead money following their superstar quarterback.
The Saints will need to focus on bringing back Lattimore, Davis, and Ramczyk on a limited budget.
It's also important to note that Murray played extremely well in 2019 when given the bulk of the touches. Murray, 30, ran the ball 146 times for 637 yards, and five touchdowns. He also accumulated 235 yards and a touchdown receiving last year.
Kamara is still a very good running back but having the luxury of running behind one of the best offensive lines in the NFL and the fact that finding productive running backs isn't overly difficult to do, Kamara not spending his contract season in the Big Easy would make some sense.