Saints Week 5 win over Buccaneers: From the cheap seats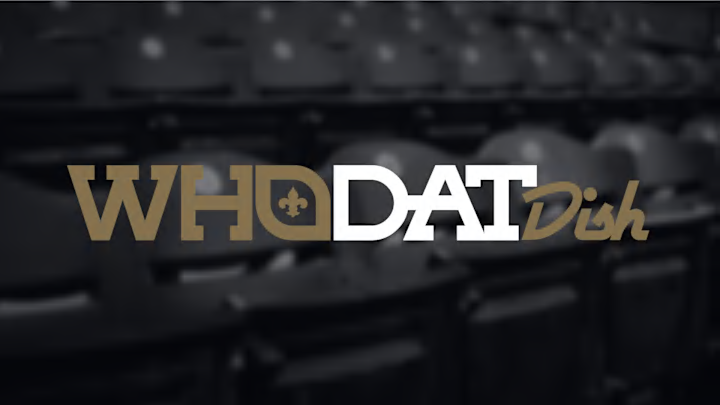 (Photo by Sean Gardner/Getty Images) /
Observations from the cheap seats
This week's Legend of the Game/Honorary Captain was John Gilliam. Gilliam returned the opening kickoff of the very first Saints game for a touchdown. He remained a solid receiver in the league for 11 seasons.
Gilliam made a funny statement in an interview during the game, saying that everyone tells him they were at that game. He said he's had over 200,000 people tell him they were at that game, but the stadium only held 87,000.
Beautiful and sobering ceremony at halftime as the late Will Smith was added to the Saints Ring of Honor in the Mercedes-Benz Superdome. Smith's legacy as a great defensive end for this franchise is well known, but his work in the community made him more legendary.
The Saints opened the playbook a bit more in this game. It makes sense because you're playing a division foe, you have to show them more. But it's obvious there is more playbook and more offense they have been installing for quarterback Teddy Bridgewater. Teddy B obviously had his best day in a Saints uniform and his success was a large part of the Saints win.
The defense continued the games from last week. They again employed the all standing front where none of the defensive linemen put a hand in the dirt. That wreaks havoc on an offense who now are less confident in who to block, assuming some type of stunt must be coming.
Also fun was moving Cam Jordan from the left end to the right end for some of the plays. Enough can't be said about the job Dennis Allen and the defensive coaching staff are doing.