NFC Playoffs Divisional Round Preview: Saints, Eagles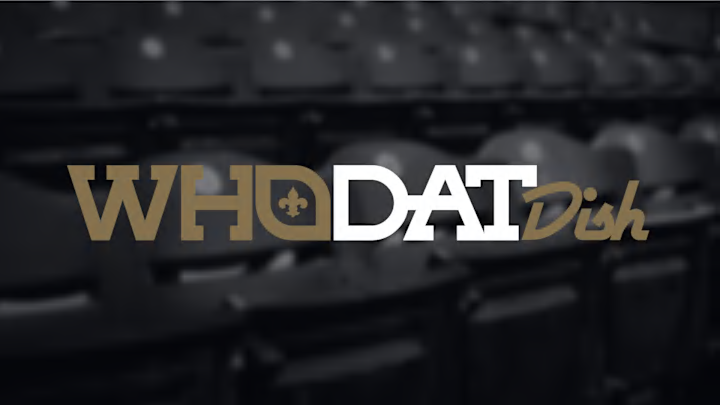 Saints Offense Vs. Eagles Defense:
NEW ORLEANS, LA – NOVEMBER 18: Alvin Kamara #41 of the New Orleans Saints catches a pass for a touchdown over Malcolm Jenkins #27 of the Philadelphia Eagles at Mercedes-Benz Superdome on November 18, 2018 in New Orleans, Louisiana. The Saints defeated the Eagles 48-7. (Photo by Wesley Hitt/Getty Images) /
The Saints come into the NFC Playoffs Divisional Round boasting one of the top rushing games in the league, while holding the third best points per game stat at 31.5 points.
The Saints have been held to just 252.6 passing yards/game this year, which is still good for 12th best in the NFL. The passing attack has surprisingly been a weaker spot in the Saints offense, but with Tedd Ginn Jr. back in the lineup the Saints should be able to stretch the field.
Stretching the field is exactly what the Saints will have to do against a particularly bad Eagles secondary. The Eagles own the third-worst pass defense in the league.
Drew Brees took advantage of the Eagles secondary in Week 11, and will look to do it again this week. The interesting matchup will be the sixth ranked Saints rushing offense and the Eagles seventh ranked rushing defense. The Saints rushing attack is a two-headed beast led by Kamara and Ingram, while the Eagles have a nasty front-four led by Fletcher Cox.
The Saints offensive line will have to play to an extremely high level to protect Brees on Sunday. Just the thought of the Saints not having Terron Armstead should give the Eagles just a little bit of hope.
Despite a very good Eagles rushing defense, the New Orleans Saints offense as a whole has the advantage in this matchup. Drew Brees will continue to perform efficiently, and should pass for over 300-yards. Alvin Kamara, and Mark Ingram will pound the Eagles on the ground, opening up even more opportunity in the secondary for Saints receivers to make plays.