Saints News
Week 13: Refocus time for New Orleans Saints after loss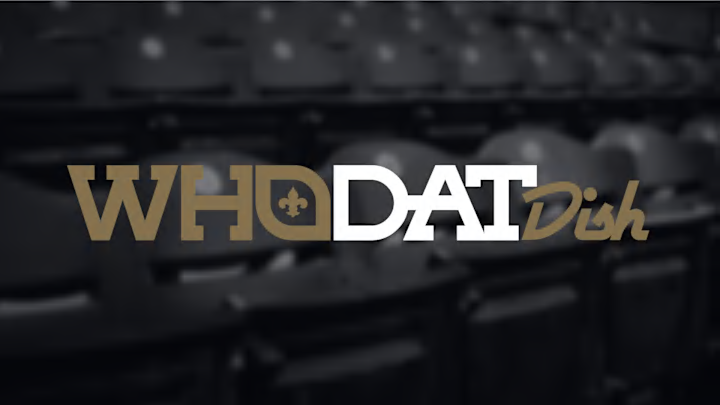 Refocus. That should be the mantra for the Saints at this moment. Refocus. After rough Week 13 loss to Cowboys, time for some soul-searching and a refocus.
I laugh often at the so-called pundits who find value in losing a game to refocus. There is never a good time to lose a game. Your goal is to win football games. In the words of former New York Jets coach Herm Edwards, "YOU PLAY TO WIN THE GAME!". There isn't a good loss, or a necessary loss. Losses are all the same, no good. In Week 13 as in any other week.
But when it happens, and it does happen, we've been spoiled Saints fans, and you know it, we have to take our lumps and refocus. We have to look at what was done to us to create the loss and correct it.
This one lays out fairly easily. The Saints played as they have on defense since about Week 4. Bend, but don't break. They allowed some yards. They gave up a TD, but just one. If you were to ask any person on the street what they thought the outcome of a game was in which the Saints' defense only give up 13 points, you'd not find anyone who'd say they lost. As well, the defense got seven sacks and had two takeaways. That also normally equal points. It didn't Thursday.
I will put one thing on the defense, cheap first downs. They didn't give up a ton of rushing yards, but against Dallas they gave away more cheap, pitiful first downs than normal. Tackling was HORRIBLE.
Eli Apple was targeted often in the first half to great effect. Dallas controlled the ball and the clock and left our defense on the field too long, which obviously was part of their game plan. But overall, and particularly in the second half, the defense did well enough for us to win.
It was the offense that was the issue in this one. Before going in on the offense, lets give a little credit. Dallas backed up the junk they talked during the week. Word was their defense was on the rise and it showed tonight.
Offensively, Dallas was as efficient as they needed to be. But defensively, the executed a tremendous game plan against the Saints. QB Drew Brees hasn't faced that much pressure consistently since the Ravens game. When it comes down like it did, you have to tip your hat to Dallas' defense. They knew they needed to play the best game of their season, and they did.
Our offense has lacked continuity a couple of weeks in a row now. Against Atlanta, it was not as much an issue because with the takeaways, we scored points. This week, the sluggish offense stymied us. I think we are now seeing the effects of not having the second solid wide receiver.
In this game we saw the effects of not having Terron Armstead. Jermon Bushrod is fine against many teams, and I'm sure he'll do well against Tampa next week. But Armstead is a difference maker on that side of the line. It's obvious Andrus Peat appreciates him there too.
Dallas got a lot of pressure up front on defense and when you win the line of scrimmage, you have a good chance of winning the game. I think the whole offensive line, solid as they've been weekly, took the collar in this game. Brees was never comfortable. Pressure came from all over, including up the middle.
We can add the drops to that. I don't know that I've seen so many dropped passes by a Saints team in a long time. Coverage was tight, and there were more than a couple of pass interference calls that went unnoticed, but balls hit hands and were still not caught. Kamara had a couple, Smith lost a likely TD pass, Kirkwood dropped a couple, Ingram had one.