Top 5 cornerbacks in Saints history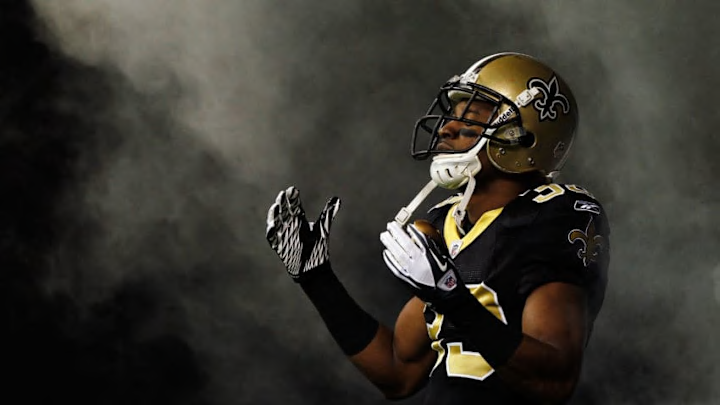 NEW ORLEANS, LA - JANUARY 07: Jabari Greer /
NEW ORLEANS, LA – JANUARY 07: Jabari Greer /
4. Jabari Greer
Career statistics: 133 games, 86 starts, 13 interceptions, 240 interception return yards, 348 tackles
Greer may be fourth on the list, but don't get it twisted. He is one of the most important defensive players in Saints history. The most successful secondary in Saints history can't be discussed without heavily mentioning Greer.
After graduating from Tennessee and starting 51 games at cornerback, Greer signed with the Buffalo Bills as an undrafted free agent. After 5 above-average seasons, he came to the Saints as part of the team's preparations for a title run. Greer was only able to play in 6 regular season games due to injuries, but returned just in time for the playoffs. While he didn't intercept any passes, his 12 tackles and lockdown skills were key reasons for the Saints in those very playoffs. He later finished with 3 interceptions combined in the 2010 and 2011 playoffs.
Consistency while healthy was Greer's specialty, and it catapulted him into the "greatest cornerback in Saints history" conversations. In all 5 seasons with New Orleans, Greer had double-digit pass deflections and at least 1 interception per season. Had it not been for a wrist injury in 2009 and an ACL tear in 2014 (which led to his retirement), Greer would have played in every game possible, and would have started a majority of those games.
Greer also has an incredible personal story, and used his success to give back to the community. A single father by 21, Greer had to fight his way onto an NFL roster. The Saints rewarded him with a ring. His foundation, the Greer Campaign, aims to help out fathers with parenting skills, single or married. Greer is a big slice of the New Orleans Saints history pie, and it is one of the humblest slices as well.