Saints Draft
New Orleans Saints: Top 5 Senior Bowl Targets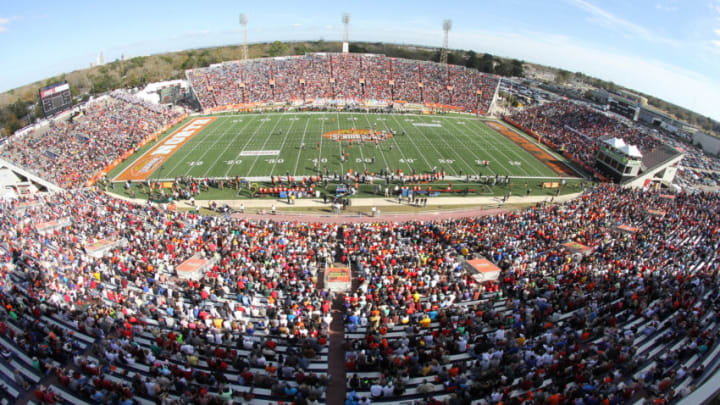 January 30, 2016: A wide photo of Ladd-Peebles Stadium during the Senior Bowl at Ladd-Peebles Stadium in Mobile, Ala. South squad won 27-16 over the North squad. (Photo by Scott Donaldson/Icon Sportswire) (Photo by Scott Donaldson/Icon Sportswire/Corbis via Getty Images) /
So this weekend the annual Reese's Senior Bowl kicks off. The Saints will surely be looking for some talent to add in 2017.
WhoDatdish.com has compiled a list of the top five intriguing prospects in Mobile this Saturday. In general, Just to get an invite to the Senior Bowl is an accomplishment in itself. Not everyone gets that invite in the mail. If a player is fortunate enough to get one, he gets a chance to show off against others around the country.
For this reason, this can be very beneficial to any player that decides to participate in the exhibition game. Notably, the players that may get overlooked because of various reasons. It could be a small school. Furthermore, perhaps there were other players that got more notoriety than them. The fact is, that little can be lost by coming to play as a senior.
So the top five that Who Dat Dish has picked this year come from varying backgrounds. On the list includes a speedster, a pass rusher, a shut down corner, a quick big man, and a military addition. These picks are in random order, so the rankings aren't ranked for relevance in any way.