The Saints, LSU, and Tulane aren't playing this week: What do we do?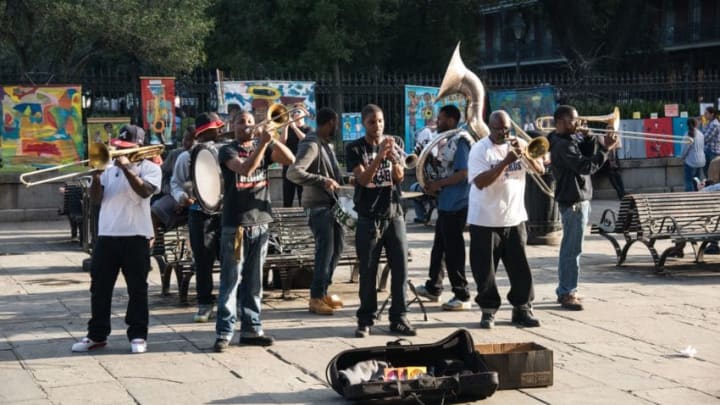 Band plays in Jackson Square, New Orleans, Louisiana. (Photo by: Education Images/UIG via Getty Images) /
NEW ORLEANS – FEBRUARY 16: Costumed revelers walk through the French Quarter during Mardi Gras day on February 16, 2010 in New Orleans, Louisiana. The annual Mardi Gras celebration ends at midnight, when the Catholic Lenten season begins on Ash Wednesday and ends on Easter Sunday. (Photo by Patrick Semansky/Getty Images) /
While this is somewhat hard to believe, New Orleans people don't just wear costumes only at Mardi Gras. While I can't guarantee you'll see a grown man wearing a crawfish outfit, I can bet that the entertainment sitting on a corner can be a hoot. There is no way of really explaining this until you come on down here. But trust me, people watching just never gets old.