The best places to watch the New Orleans Saints play by neighborhood on gameday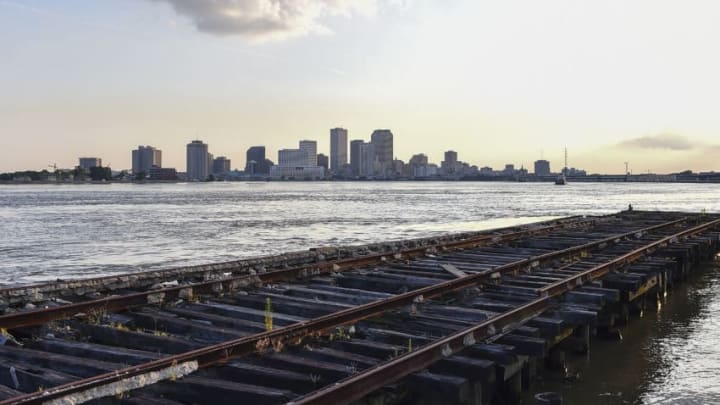 NEW ORLEANS, LA - JULY 28: The New Orleans skyline is framed with old rail tracks in the Bywater neighborhood on July 28, 2015 in New Orleans, La. (Photo by Ricky Carioti/The Washington Post via Getty Images) /
NEW ORLEANS – FEBRUARY 07: Exuberant New Orleans Saints fans celebrating their first ever Super Bowl victory as the crowds spill out on to the streets in front of the Mid-City neighborhood bar Red Door on February 7, 2010 in New Orleans, Louisiana. (Photo by Skip Bolen/Getty Images) /
Location: 3701 Banks St.
Neighborhood: Mid City
This bar is always hopping no matter what event is happening. Finn's is one of the greatest people friendly bar you'll find. Soccer is always a big draw here weekly as well. For a Saint game make sure you can get there early.
The bar is usually packed with jubilant locals yelling and screaming at the many televisions there. Usually, there's a very active and engaging group that is present. Beer and wine prices may be the lowest around in all the neighborhoods. And yes there's a chance you may actually see a few Irish peoplr running around including myself.