The best places to watch the New Orleans Saints play by neighborhood on gameday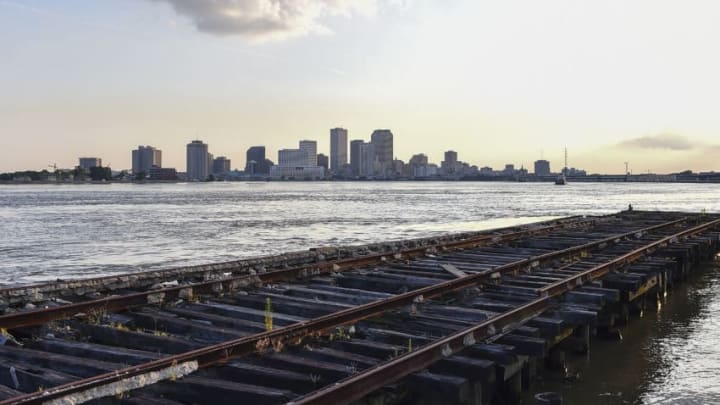 NEW ORLEANS, LA - JULY 28: The New Orleans skyline is framed with old rail tracks in the Bywater neighborhood on July 28, 2015 in New Orleans, La. (Photo by Ricky Carioti/The Washington Post via Getty Images) /
The St. Charles line streetcar in New Orleans, Louisiana Febuary 4, 2013, which travels from the edge of the French Quarter all the way down beautiful St. Charles Avenue, passing by celebrated restaurants, shops, and hotels. Some destinations of note include the Garden District, Audubon Park. The original line dates back to 1835, and due to its status on the National Register of Historic Places, by federal law the current 'Perley Thomas' streetcars in use must be preserved in time as they existed in 1923. AFP PHOTO / TIMOTHY A. CLARY (Photo credit should read TIMOTHY A. CLARY/AFP/Getty Images) /
Location: 2604 Magazine St.
Neighborhood: Lower Garden District
Tracey's is one of my favorite places to just visit in general. They have a nice little kitchen towards the back that has some pretty good bar food. If you go to Tracey's for a Saints game, there will no doubt be a packed house there. There are plenty of TV's with eight taps that gives the patrons a good choice to pick from for a beverage. Also heard that the alligator Po'Boy is worth the ride itself.