Saints still plan on heading to The Greenbrier for training camp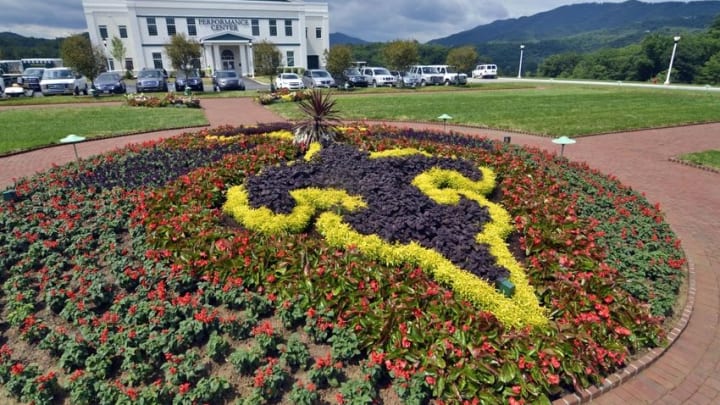 Jul 28, 2014; White Sulpher Springs, WV, USA; A general view of the New Orleans Saints training camp facilities at The Greenbrier. Mandatory Credit: Michael Shroyer-USA TODAY Sports /
The New Orleans Saints haven't changed their plans for next month's training camp at The Greenbrier, yet.
If you weren't privy to some of the chatter on Twitter yesterday, NFL.com's senior analyst Gil Brandt broke news on Monday morning saying that the team was forced to move training camp back to their facility in Metairie due to the devastating floods.
Unfortunately, no one confirmed the story, and the team issued a statement on Monday evening, which only reinforced an outpour of support for West Virginia.
"We have maintained contact with officials at the Greenbrier and our plans remain to conduct training camp starting on July 27. We will continue to monitor the situation and look for ways that our team/organization can contribute in a positive way while we are there this summer. We will do this based on the direction of the local community and the Greenbrier, so that we are not adding to the burden of this difficult recovery."
Next: The offseason survival guide for New Orleans Saints fans
The 10,000-acre resort in White Sulphur Springs, W. Va has housed Saints training camp since 2014, and was pronounced closed on June 24. The PGA Tour, which was scheduled for July 7-10, was also cancelled.
Player reporting, which features physicals, meetings, and strength and conditioning tests, is set to occur on Wednesday, July 27, and camp sessions will commence on that Thursday.
The Saints added that those who want to give assistance should visit The United Way site for The Greenbrier, and you can fully expect the organization to lend a helping hand to get that area back on their feet.