The Greenbrier, Saints training camp home, closed until further notice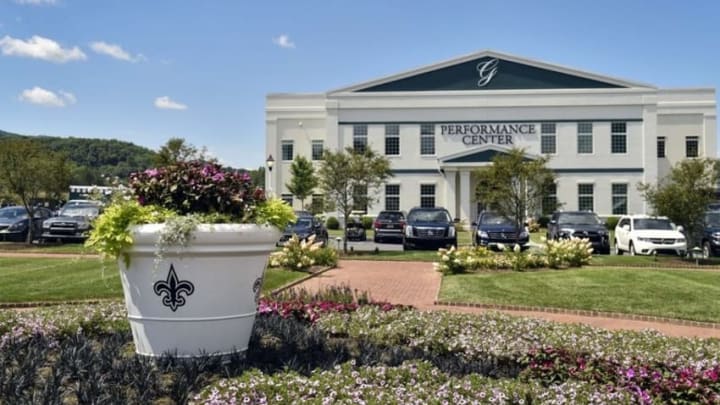 Aug 3, 2015; White Sulphur Springs, WV, USA; A general view of the New Orleans Saints training camp facilities at The Greenbrier. Mandatory Credit: Michael Shroyer-USA TODAY Sports /
It's never the type of news you want to hear, but The Greenbrier – the New Orleans Saints training camp site in July – is closed until further notice.
The 10,000-acre resort in White Sulphur Springs, W. Va has housed Saints training camp since 2014. Over 950 miles away from Metairie, the facility offers a combination of beautiful landscape, local sites, and perfect weather.
The PGA Tour was set to make a stop in less than two weeks, but that has undoubtedly changed for now. You can see just how horrible it is from this Twitter picture.
The safety of the residents is top priority, without question. Our thoughts are with the citizens there, as well as those who help with the recovery. As Greenbrier Resort owner Jim Justice reiterated, the focus is on the safety of everyone.
""Our focus right now isn't on the property, the golf course or anything else," Justice said. "We're praying for the people and doing everything we can to get them the help they need.""
Now, there's a distinct possibility that training camp could end up in New Orleans. It was only three days ago that the team officially announced their training camp schedule, which had a total of 22 practices open to the public between The Greenbrier and their Metairie facility.
Next: Hourglass running low for Drew Brees, Saints on a long-term contract
Player reporting, which will feature physicals, meetings, and strength and conditioning tests, is set to occur on Wednesday, July 27. The first practice is Thursday.