When does Day 2 of the NFL Draft start, and how can I watch?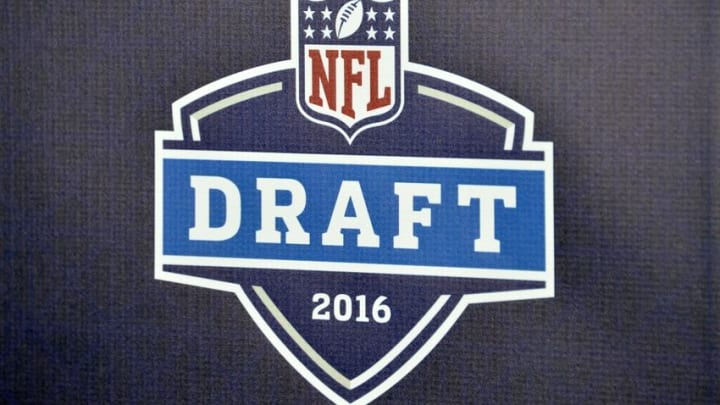 Apr 28, 2016; Los Angeles, CA, USA; General view of 2016 NFL Draft logo at Los Angeles Rams draft party at L.A. Live. Mandatory Credit: Kirby Lee-USA TODAY Sports /
After an interesting first night of the NFL Draft, the good news is that things are far from over. Day 2 action is sure to bring just as much excitement to the table with nearly 70 picks to be made on Friday evening.
Here's everything you need to know about Friday's NFL Draft.
What: 2016 NFL Draft, Rounds 2-3
When: 6:00 p.m. CST / 7:00 p.m. EST
Where: ESPN and NFL Network (coverage will transition to ESPN2 after the first hour)
Stream: WatchESPN and NFL Mobile
The first pick of Round 2 belongs to the Cleveland Browns (31st overall), and the night will end with the Denver Broncos' compensatory selection (98th overall) in Round 3. The New Orleans Saints will pick 47th overall (second round) and 78th overall (third round).
Teams will have seven minutes to decide in the second round and five minutes to decide in the third round, as opposed to ten minutes during the first round.
Next: Saints have smorgasbord of draft prospects to choose from on Day 2
Here's a composite list of picks for tonight's NFL Draft.
Round 2
(32) Cleveland Browns
(33) Tennessee Titans
(34) Dallas Cowboys
(35) San Diego Chargers
(36) Baltimore Ravens
(37) Kansas City Chiefs (from 49ers)
(38) Jacksonville Jaguars
(39) Tampa Bay Buccaneers
(40) New York Giants
(41) Chicago Bears
(42) Miami Dolphins
(43) Tennessee Titans (from Eagles via Rams)
(44) Oakland Raiders
(45) Tennessee Titans (from Rams)
(46) Detroit Lions
(47) New Orleans Saints
(48) Indianapolis Colts
(49) Buffalo Bills
(50) Atlanta Falcons
(51) New York Jets
(52) Houston Texans
(53) Washington Redskins
(54) Minnesota Vikings
(55) Cincinnati Bengals
(56) Seattle Seahawks
(57) Green Bay Packers
(58) Pittsburgh Steelers
(59) Kansas City Chiefs
(60) New England Patriots
(61) New England Patriots (from Cardinals)
(62) Carolina Panthers
(63) Denver Broncos
Round 3
(64) Tennessee Titans
(65) Cleveland Browns
(66) San Diego Chargers
(67) Dallas Cowboys
(68) San Francisco 49ers
(69) Jacksonville Jaguars
(70) Baltimore Ravens
(71) New York Giants
(72) Chicago Bears
(73) Miami Dolphins
(74) Tampa Bay Buccaneers
(75) Oakland Raiders
(76) Cleveland Browns (from Titans via Rams)
(77) Cleveland Browns (from Lions via Eagles)
(78) New Orleans Saints
(79) Philadelphia Eagles
(80) Buffalo Bills
(81) Atlanta Falcons
(82) Indianapolis Colts
(83) New York Jets
(84) Washington Redskins
(85) Houston Texans
(86) Minnesota Vikings
(87) Cincinnati Bengals
(88) Green Bay Packers
(89) Pittsburgh Steelers
(90) Seattle Seahawks
(91) New England Patriots
(92) Arizona Cardinals
(93) Carolina Panthers
(94) Seattle Seahawks (from Broncos)
(95) Detroit Lions (Compensatory)
(96) New England Patriots (Compensatory)
(97) Seattle Seahawks (Compensatory)
(98) Denver Broncos (Compensatory)